• Written by James Carmody • 17th September, 2019
Developing a Content Posting Schedule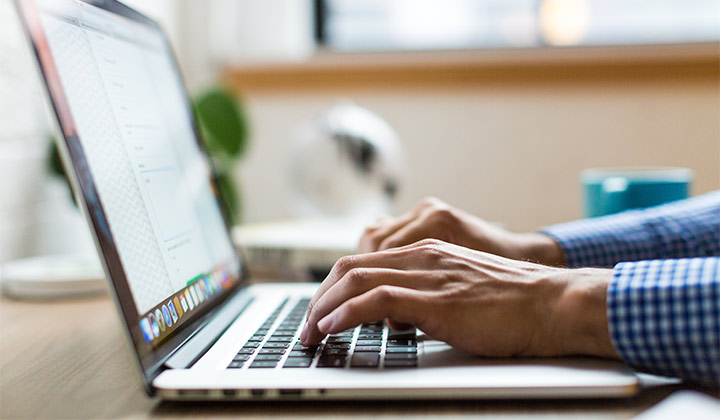 Whether you are thinking about starting a blog, or want to streamline your current blogging process, developing a content posting schedule is extremely useful and worth your while.
A well thought out posting schedule will improve your time management and the quality of your posts, whilst making the overall blogging process more enjoyable.
A content posting schedule should take into account various factors – your articles need to be posted at a sustainable frequency, and you want to be putting out a reasonable amount of content on a regular basis. However, it is important that your plan considers all factors; you must ensure that your posting schedule does not affect the quality of your posts, and you should keep in mind that posting too frequently can have adverse effects.
The Frequency of Your Blog Posts
When determining the frequency of your posting, there are various factors that you should consider. Generally speaking, a high frequency schedule can attract and retain new visitors, however a too high frequency may also drive current readers away, as well as diminish the quality of your content.
Ultimately, the frequency of your posting comes down to, and should work around your personal needs – a low frequency strategy can be extremely effective and build a loyal audience, given that your content leans toward higher quality, longer form structure. Higher frequency posting can also be effective and allows for shorter posts (Find out more about BLOG POST STRUCTURE). Not to mention, guest posting can help to increase posting frequency. Some points to keep in mind include:
Your own personal needs – do you have the time for a high frequency schedule?
The quality of your blog posts – do not compromise for frequency
The standards of your industry
The amount of topic ideas you have
Audience expectations – sustainably keeping their interest
Consistency – lower frequency posting can benefit from this
Creating a Content Calendar
Once you have determined an appropriate frequency for your blog, an effective way of going about confirming and sticking to a content posting schedule is to create a content calendar.
This can easily be created in a program such as google sheets or excel (or even word), and is useful for scheduling and organising your blog. In addition to tracking and managing the frequency of posts, it also allows you to organise when you post your blog topics – and you can easily plan and schedule blog content around industry specific events, holidays and more (e.g. christmas themed content) by including these events in the calendar.
You will find that you get the most out of your content calendar if you have a high frequency posting schedule, or if multiple people are contributing to a blog (take advantage of real-time online collaboration features). Not to mention, you can keep track of other useful aspects of your blog – such as keywords and deadlines – all within the one place.
Above is a simple example of a possible content calendar structure.
Conclusion
Ultimately, choosing to create and implement a content posting schedule is a great way to organise your blogging process, allowing you to improve the quality of your blog and spend time on other projects.
In doing this, make sure that your content calendar works within your personal needs – a good schedule will also let you know if you want to increase or decrease your blogging input, as well as where to shift your focus and effort.
To find out more about improving and streamlining your blogging activities, have a look at our page covering everything you need to know about STARTING AND MAINTAINING AN ONLINE BLOG.